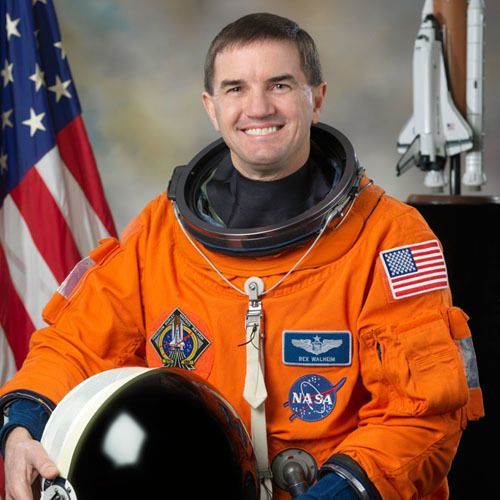 The Business Ethics Alliance hosted its Spring Ethics Luncheon on February 18, and we were honored to have Rex Walheim join us from Houston, Texas. Rex is a former NASA astronaut and U.S. Air Force Colonel. He had the distinguished honor of participating in three space flights, logging more than 36 days in space with over 36 hours in five spacewalks.
During the Spring Ethics Luncheon, Rex addressed the concept of how to create a "Speak-Up Culture" in the workplace and why it is important to do so, especially in space.
Rex addressed the dangers of traveling and working in space and explained why a speak-up culture was critical to success not only at NASA, but how this idea can be applied to other industries.
So, where does a speak-up culture start in an organization?
The simple answer is – it starts at the top. An organization's leader sets the tone for its culture. Nonverbal communication is often more important than verbal communication, as employees can tell if their opinions are genuinely welcomed or if they are being paid "lip service."
When a leader does not want to entertain others' opinions, it cuts down on the level of communication in an organization. In some cases, the consequences of doing so can be disastrous.
For example, consider the Challenger Space Shuttle disaster in January of 1986. In addressing this, Rex spoke of the failures of communication and listening during the fateful Challenger launch, as well as NASA's failure to create and encourage a speak-up environment. On January 28, the temperature in Cape Canaveral, Florida was so cold that it caused icicles to form on the launch pad. Local engineers were concerned about launching a space shuttle at those temperatures and voiced their concerns to their managers. In turn, their managers contacted NASA, who failed to respond appropriately.
Rex noted there was a lot of pressure to continue launching space shuttles in a timely manner, and NASA did not want to deviate from its schedule. He stated local engineers did the right thing, but the pressure to adhere to the launch timeline and a poor speak-up culture at NASA shut down their efforts. Tragically, these errors resulted in the loss of seven people, as the entire Challenger crew perished in the disaster.
What can we learn from a catastrophic event like Challenger?
Rex encourages individuals to speak up, especially if they see something that makes them uneasy or does not feel right. This may feel daunting or uncomfortable, especially if a leader has set a tone where dissenting opinions are discouraged. Even so, Rex states everyone has an obligation to speak up.
In order to learn and grow, it is vital to have a speak-up culture. It is also important to admit one's mistakes and to learn from them. When people stop talking about their mistakes, it can endanger an organization, its employees, their families, and the community.
Depending on the situation, you may have to be more vocal and assertive in voicing your concerns. Speak up for the sake of adding value and try to be as succinct and diplomatic as possible.
What can you do as a leader to create and maintain a speak-up culture?
As a leader, you must consistently demonstrate this culture. It takes a great deal of work, commitment, and dedication. Part of this depends on the relationship you have built with your employees.
Have you shown them that you care for them? The more you have, the more receptive they will be. A speak-up culture is about relationships and people building relationships with those they respect and trust. It is our hope you will continue to help us create and maintain speak-up cultures to help the Greater Omaha community thrive.