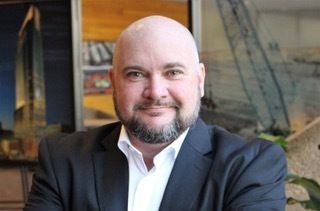 OMAHA, Neb. -- The Business Ethics Alliance is excited to announce the addition of its new director of education and leadership development. In February of 2021, the Alliance welcomed Casey Putney. He brings a wealth of knowledge and experience to his role and is committed to advancing the Alliance in the Omaha community.
Casey is a leadership professional with over 15 years of training, evaluation, professional development, and consulting experience in nonprofit and for-profit organizations. He holds a Master's degree in organizational leadership and is a John Maxwell-certified speaker, coach, and trainer.
Casey honed his leadership skills while holding a top-secret security clearance within the United States Air Force, where he served as director of personnel within the "Nightwatch" program. Additionally, he led all learning and development efforts within Nebraska's Department of Health and Human Services. Most recently, he engineered the global leadership development efforts of Omaha-based Travel and Transport.
Casey is passionate about helping individuals find their potential and helping organizations create cultures that leave employees feeling valued, respected, appreciated, and heard.
About the Business Ethics Alliance
The mission of the Business Ethics Alliance is to build leadership, strengthen organizations, and elevate Greater Omaha through positive, practical business education. The Alliance was legally established in 2008 as a standalone, not-for-profit entity. The Alliance has three founding partners: the Heider College of  Business, Greater Omaha Chamber of Commerce, and the BBB of the Midlands. Additionally, the Alliance is made up of Trustees, business leaders around Omaha, who act as ambassadors, supporters, and advisors of the Alliance's mission.
Everything the Alliance does promotes an environment where the discussion and practice of ethics is  encouraged and expected in the local community. Because business leaders trust the Alliance, it is able to create the forums to have conversations that no one else in the community can have. The Alliance's brand of ethics is impartial, research-based, and respectful. Always.