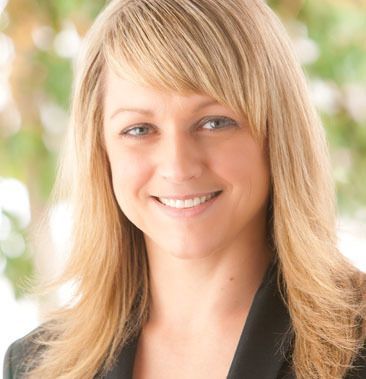 OMAHA, Neb. -- The Business Ethics Alliance recently welcomed Patricia Kearns  as its newly-appointed Vice Chair of Trustees. Patricia currently serves as the  President & CEO of Quality Living, Inc.(QLI), a nationally recognized post-hospital rehabilitation center for individuals with brain and spinal cord injuries.
Patricia, a physical therapist by training, joined the clinical team at QLI in 2001. Her leadership style and relentless drive for clinical excellence earned her a leadership role overseeing the implementation and growth of QLI's proprietary clinical model, Tri-Dimensional Rehabilitation®. In January 2011, Patricia was named President & CEO, overseeing a continuum of services that includes 215 private rooms across five levels of care, 400 employees, and $75 million of facilities on a 65-acre campus in Omaha.
Patricia and QLI's talented team of leaders have re-created the way rehabilitation is delivered to individuals with neurologic injuries through a relentless dedication to QLI's mission and its uniquely effective clinical model. Additionally, QLI has been recognized as a Best Place to Work in Omaha seven times, and the Best Place to Work for the Advancement of Women. Patricia and her husband, Jeremy, their daughter, Carsyn, and their dog, Roxy, live in Omaha.
About the Business Ethics Alliance
The mission of the Business Ethics Alliance is to build leadership, strengthen organizations, and elevate Greater Omaha through positive, practical business education. The Alliance was legally established in 2008 as a standalone, not-for-profit entity. The Alliance has three founding partners: the Heider College of  Business, Greater Omaha Chamber of Commerce, and the BBB of the Midlands. Additionally, the Alliance is made up of Trustees around Omaha who act as a guild of business leaders who are ambassadors,  supporters, and advisors of the Alliance's mission. Everything the Alliance does promotes an environment where the discussion and practice of ethics is  encouraged and expected in the local community. Because business leaders trust the Alliance, it is able to create the forums to have conversations that no one else in the community can have. The Alliance's brand of ethics is impartial, research-based, and respectful. Always.