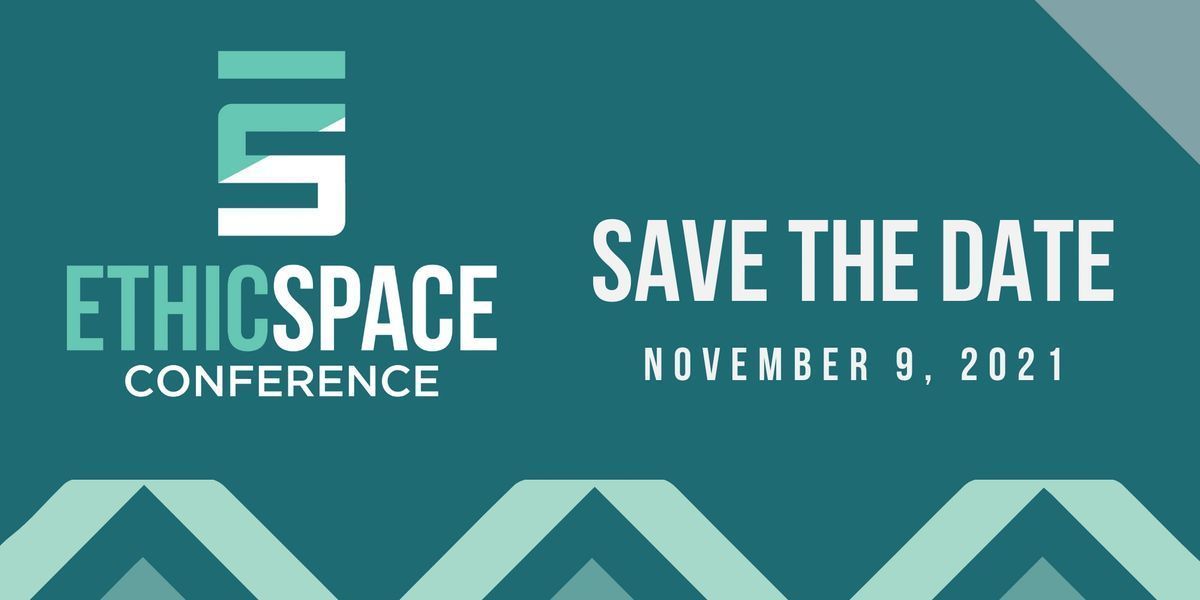 Our theme for the 2021 EthicSpace Conference is Your Company. Our Community. All of Our Responsibility. Every company plays a role, no matter the size. Every industry has an impact on our community, and every individual plays a role in shaping it. It is all of our responsibility to create and maintain the highest ethical standards possible.
This year's EthicSpace Conference will be like no other. Keynote Speaker Kenyon Salo will guide us through "The Bucket List Life" -- a high-energy address that will help you discover how to create new experiences, share more stories, and live a more fulfilled life. And, you can choose your own breakout sessions this year. We are offering four options for our guests, so you are able to pick the two that most interest you.
Tickets to the 2021 EthicSpace Conference will go on sale in June, so please be on the lookout for our updates via email and online!
Being ethically minded and leading ethically can feel like a lonely path. But you are not alone. The Business Ethics Alliance is a community committed to having ethics at the forefront of how for-profit and nonprofit businesses operate. Business ethics matter - you know it, and your team knows it. At the annual EthicSpace Conference, business professionals and leaders come together to make time and space for business ethics conversations and learning.