Casey S. Putney, M.A.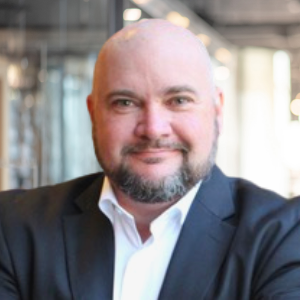 What was your background like prior to joining the Alliance?
I have over 15 years of training, evaluation, professional development, and consulting experience in non-profit and for-profit organizations. I hold a master's degree in organizational leadership and am a John Maxwell-certified speaker, coach, and trainer. I also served in the United States Air Force, where I held the role of Director of Personnel within the "Nightwatch" program.
What is your role at the Business Ethics Alliance?
I serve as the Director of Education and Leadership Development. I have the amazing opportunity to work with organizational leaders to help them create the types of cultures that everyone deserves. I also oversee efforts to bring together experts in varying fields of ethics to offer insight, education, and professional growth during our events and programs.
My favorite thing about ethics is...
How so many of us see things differently. Our approach to ethics is so often grounded in our life experiences and lessons learned. We all approach life with a unique lens, which can lead us to see things differently at times. How we work together while embracing those differences, is at the heart of creating a truly ethical experience.
The best piece of advice I've ever been given is…
You don't have to learn everything in a day. That piece of advice has really helped me not only as I transitioned out of the military, but anytime I've jumped into something new and began to put pressure on myself. 
When I was a kid, I was pretty sure I would be...
A ninja when I grew up. Not the type that attacked people or anything, but a nice Ninja.
What motivates you to start each day? 
Having the opportunity to positively impact the lives of others. I really do believe that our most basic purpose is to help one another reach our own individual potentials. 
A unique or interesting thing about me that most people may not know is…
Well, I used to be quite the break-dancer. I walked around with a big radio (jam box) and would dance at the mall. In fact, even today I can be caught bustin' a move if the right song is played.