Casey S. Putney, M.A.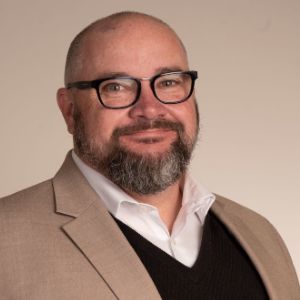 What was your background like prior to joining the Alliance?
Casey Putney leads the Ethics Cadre for the Business Ethics Alliance. He is a John Maxwell certified leadership speaker, coach, and trainer. He holds a master's degree in Organizational Leadership from Bellevue University, a certification in Business Ethics from Duke University, as well as certifications in Diversity, Equity and Inclusion, Safety, and Lean Six Sigma.
For over 20 years Casey has focused on the study and application of organizational culture and leadership principles. He has experience within nonprofit and for-profit organizations, driving global leadership development efforts and leading statewide training teams.
Casey's career in the United States Air Force helped him understand the implications of high-pressure expectations and relenting deadlines, having held a Top-Secret security clearance while working within the National Airborne Operations Center program, supporting the Joint Chiefs of Staff and the Secretary of Defense.
My favorite thing about ethics is...
How so many of us see things differently. Our approach to ethics is so often grounded in our life experiences and lessons learned. We all approach life with a unique lens, which can lead us to see things differently at times. How we work together while embracing those differences, is at the heart of creating a truly ethical experience.