Charli Hathcox, MBA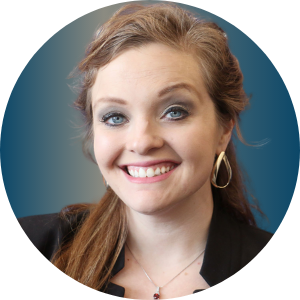 What was your background prior to joining the Alliance?
My initial background is in the television news industry, where I held the roles of reporter, producer, senior producer, and executive producer. I had the privilege of working in five different markets across the country, including Omaha. I joined the nonprofit sector in 2017, specializing in marketing, communications, and public relations.
My areas of expertise include social media, crisis communication, developing marketing strategies, public speaking, and media relations. I received my bachelor's degree in television journalism with a minor in french from West Virginia University. Most recently, I earned a master's degree with distinction in business administration from Bellevue University.
I also have a deep commitment to volunteerism and have devoted my time to a number of causes in various areas in which I've lived. I am especially passionate about animal welfare and domestic violence advocacy and prevention.
What is your role at the Business Ethics Alliance?
I have the pleasure of serving as the Marketing & Communications Manager. The part I enjoy most is telling others' stories of why the Alliance is important to them, why they got involved with us, and why they continue to stay involved. My role is also to create organizational marketing strategies, analyze marketing initiatives, and maintain the voice of the Alliance, among a number of other responsibilities.
My favorite thing about ethics is:
How complex it can be. To me, being ethical is not just about obeying your moral compass, but about what means to be a good person and to live a good life. I first became fascinated with the subject in undergrad when I took a philosophy class on the Theory of Ethics. We read Aristotle's "Nicomachean Ethics," and ever since then, I've loved a good ethical debate.
That's one of the other interesting things about ethics – like life, ethics isn't always strictly black and white. It includes many shades of gray.
The best piece of advice I've ever been given is…
Don't make an adversary out of a potential ally. My mom shared these words of wisdom with me, who in turn received them from a mentor of hers when she was younger. It's true that as people, we won't always get along with everyone we meet or with whom we work. However, it's important to not let misunderstandings cloud your judgment when building relationships.
When I was a kid, I was pretty sure I would be a pop or country superstar when I grew up.
I've always loved singing and dancing, and I started performing at a young age. Can you imagine if Casey, Nya, and I took our skills on the road?
What motivates you to start each day?
Coffee. But also, the promise of a new day. I strive to start each day in a positive mood, even if it doesn't end the way I hoped it would.
A unique or interesting thing about me that most people may not know is…
I'm a published poet. I had several poems published in various anthologies when I was in high school and college. I've always loved to write, so I'm grateful to work in a profession and an organization in which I can do that daily.