Nya Moses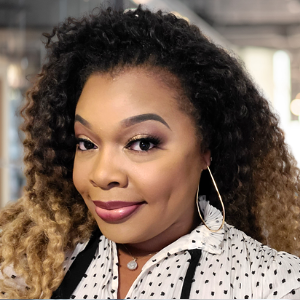 What was your background like prior to joining the Alliance?
I have over 15 years of experience in administrative and program management and over five years' experience in project management. Prior to joining the Alliance, I worked for Myers & Sons Construction, Kiewit Building Group, and Glenner Memory Care Centers. I received a bachelor of science in Business Administration with a certificate in Project Management from the University of Phoenix.
What is your role at the Business Ethics Alliance?
I currently serve as the Senior Operations & Development Manager, where I oversee, coordinate, and manage all Alliance programs and events.
My favorite thing about ethics is…
It goes beyond what is legal or illegal and looks at what is right and what is wrong. Ethics challenges each person to examine themselves, those around them and the choices we make.
The best piece of advice I've ever been given is…
Don't ever stop learning and growing.
When I was a kid, I was pretty sure I would be…
A doctor or famous singer when I grew up.
What motivates me to start each day is…
My desire to make a positive impact in lives of my loved ones, my community, and ultimately, the world.
A unique or interesting thing about me that most people may not know is…
I was a recording artist and sang the National Anthem for baseball great Tony Gwynn's last game.